When people think about spending a weekend in Northern California, San Francisco is usually the first city that comes to mind. However, San Francisco is not the only metropolis worth a visit. Though it is much less dense than San Francisco, San Jose offers various activities, festivals, cultural, and dining opportunities to make any dull weekend exciting. Though San Jose does not have a strong tourism presence, it does have city amenities with small-town charm and a community-oriented vibe. Here are some ideas of how to get the most out of your weekend in San Jose:
Friday 11/26 Itinerary At-a-Glance
Breakfast at Grace Deli & Cafe

San Jose Flea Market

Downtown San Jose Farmers' Market

South FIRST FRIDAYS Art Walk + Street Mrkt

Dinner at Orchestria Palm Court Restaurant
Grace Deli & Cafe
Start Friday morning on the right note by heading to Grace Deli & Cafe for breakfast. This casual cafe provides a relaxed atmosphere where professionals and families can take their time, waking up with a hot cup of coffee and a nutritious breakfast. Order yourself a latte, some strawberry granola yogurt parfaits for your little ones, and a no-carb breakfast bowl for yourself. This spot is also great to grab a salad, sandwich, or wrap for lunch.
San Jose Flea Market
Once you're fueled up and ready to seize the day, head to the San Jose Flea Market, open Wednesdays, and Fridays through Sundays. Earlybirds will be pleased to know it opens at around 5 or 6 am daily, giving you the first pick of unique offerings. Admission is free, you just have to pay for parking. The market spans over 120 acres, featuring over 6,000 vendors each week. There are over 30 snack bars selling everything from famous corn dogs to mouth-watering barbecue, and over 60 smaller food carts offering childhood favorites like ice cream, popcorn, churros, and beer for the parents.
The San Jose Flea Market has been providing the community with a way to stimulate the local economy for over 60 years. It's the perfect place to spend the day playing, eating, and shopping with your family. You'll save on a myriad of household items, tools, and more, while your kids delight in the Ferris wheel, merry-go-round, and bounce houses at the FunZone.
Downtown San Jose Farmers' Market
Now that you have found several treasures, head to the Downtown San Jose Farmers' Market to stock your pantry and fridge with local and seasonal foodstuffs. Here you'll find fresh produce from more than 20 regional growers along with hot food options to grab a quick bite to eat for lunch. There are several artisan vendor booths to purchase specialty items, as well.
South FIRST FRIDAYS Art Walk + Street Mrkt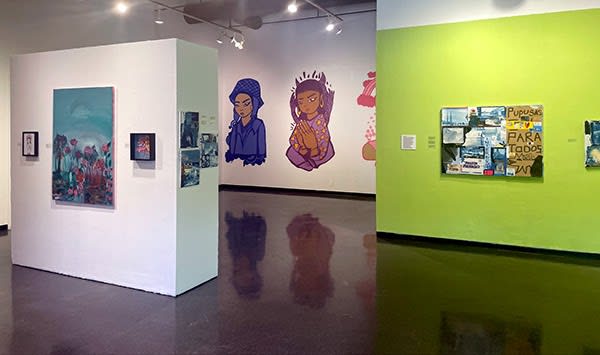 The South FIRST FRIDAYS Art Walk + Street Mrkt in downtown San Jose is a wonderful way to get a clear sense of San Jose's art and culture. Spend the evening wandering through various galleries and museums to view awe-inspiring exhibitions and a chance to meet and support the local creative community. All venues are open from 5-9 pm. The nighttime DIY urban fair Street Mrkt is from 5-10 pm and features the work of 75+ artists, musicians, site-specific performers, and indie creative businesses in San Jose's SoFA District. This must-visit event is free and family-friendly.
Orchestria Palm Court Restaurant
After all the festivities, it's time to sit down for a delicious dinner at the fine dining establishment Orchestria Palm Court Restaurant. The ornate venue is characterized by turn-of-the-century fixtures, vintage decor, and high-quality American fare. Start with some shrimp scampi or seasonal pear salad. If you're famished, opt for the grass-fed ribeye steak or choose the vegetable platter for a lighter option. There are several wines and beer to savor with your meal and desserts options to end on a sweet note.
Saturday 11/27 Itinerary At-a-Glance
La Lune Sucree
Get the boost you need early in the morning with an espresso shot and an almond croissant from La Luna Sucree. Grab a few pastries for the family to share, such as streusel muffins, scones, and croissants, or fill up with more substantial choices like quiche and crepes. No matter which dish you choose, you'll surely enjoy a delicious start to your day.
Santana Row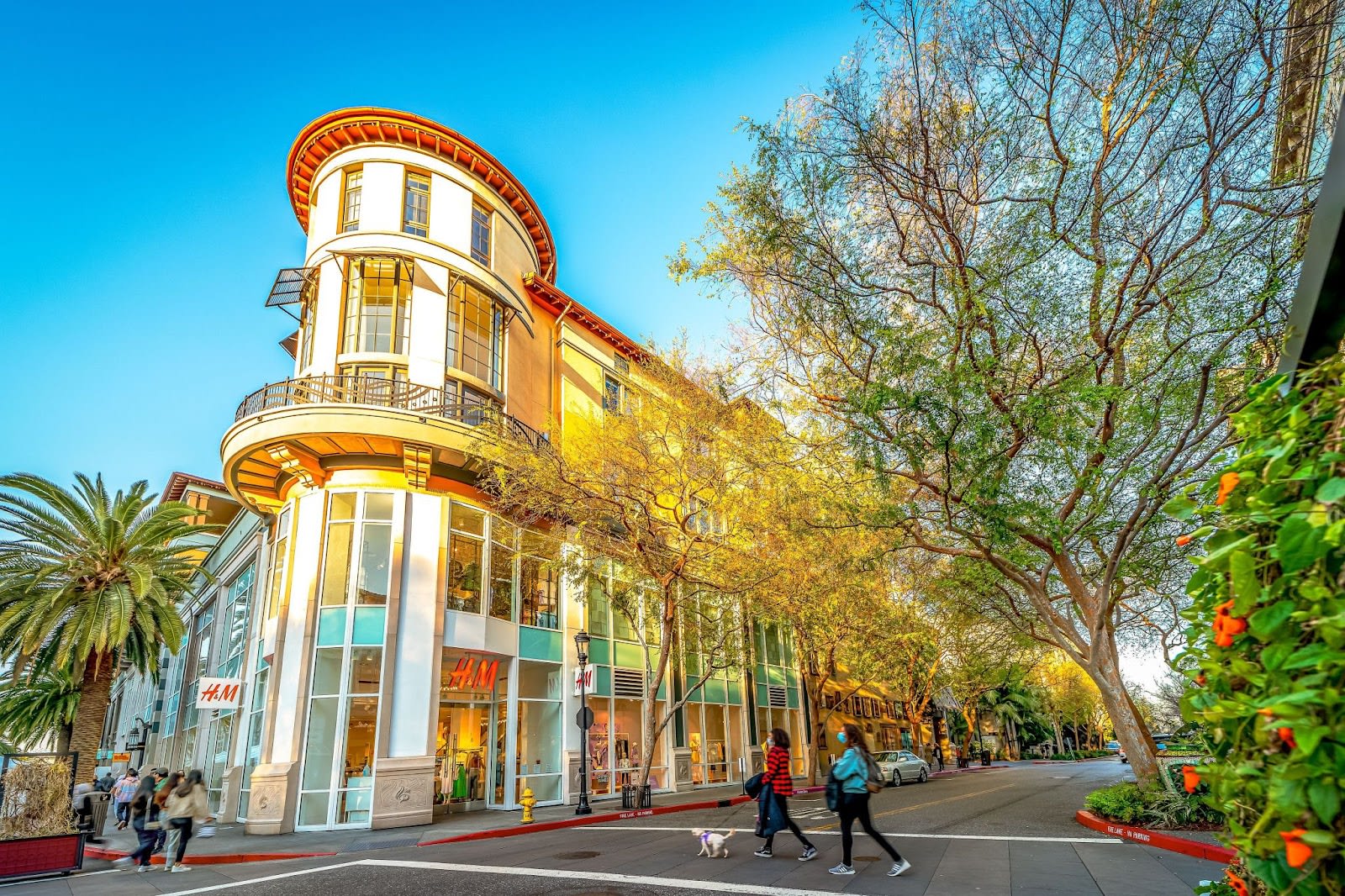 Santana Row is more than a world-class shopping experience, it is a gathering place for family and friends to eat, shop, and play until their hearts are filled with glee. You can easily spend hours strolling through the shopping district with a hot latte from Blue Bottle in hand or sit at a cafe and people-watch. The luxury shopping outlet is home to posh brands such as Kate Spade and Ted Baker, along with mid-range favorites and local boutiques. Head to Mendocino Farms for lunch, grab some all-natural cosmetics at 100% Pure and watch the latest releases at CineArts.
Harvest Festival
The Harvest Festival Original Art & Craft Show is one of the West Coast's premiere shows, and San Jose's festivities occur on November 27 through 29. The festival hosts over 300 of the nation's most talented artisans. Shop thousands of extraordinary handmade arts and crafts made by local and regional vendors. You'll find beautiful artwork, sculpture, glasswork, metalwork, jewelry, clothing, specialty foods, photography, ceramics, unique home decor, and much more. Catch an art demonstration or two, live on-stage performance act, live bands, and entertainers. The KidZone area features arts, crafts, and plenty of activities to keep the kids busy. This family-owned and operated event is a can't-miss experience.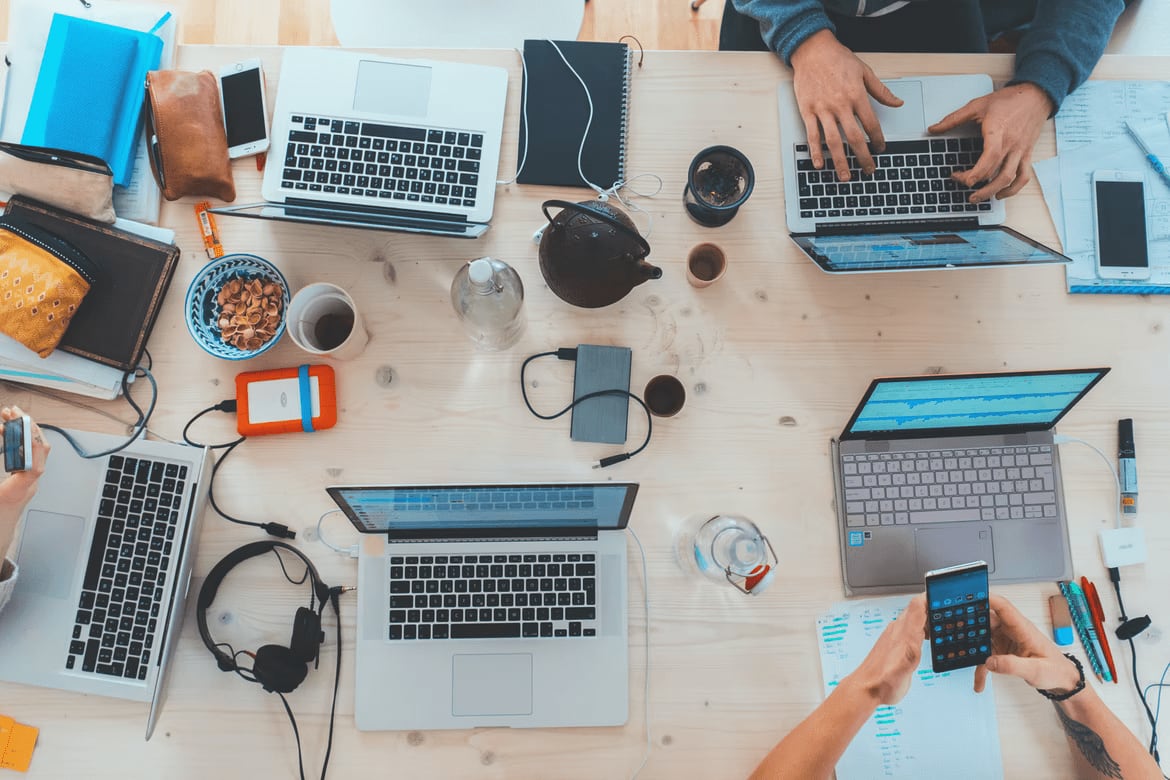 The Tech Interactive
Once you've gotten some much-needed R and R and retail therapy, head to The Tech Interactive. San Jose is a major technology hub in the Bay Area, so naturally, you must visit The Tech Interactive when you visit. The Tech Interactive is a family-friendly science and technology center located in the heart of downtown San Jose. Enjoy a hands-on experience with the latest and greatest technology in Silicon Valley, not yet available to consumers. Learn about your physical and emotional state with wearable technology at Body Metrics, experience a simulated earthquake of various magnitudes at the Shake Platform, and design a robot at Social Robots. Once you've roamed the museum, take a mental break from reality with a cinematic adventure in the largest IMAX dome screen on the West Coast. This space is so engaging and educational, you'll definitely want to dedicate a few hours to The Tech Interactive.
Mezcal
After your packed Saturday of shopping, learning, and wandering, head to Mezcal for a delectable Oaxacan dinner. Located in Downtown San Jose, Mezcal boasts one of the most unique dining rooms in San Jose. The brick exterior, metalwork, and indigenous Mexican designs set the restaurant apart from its neighbors. Mezcal proudly serves authentic Oaxacan regional cuisine, specializing in homemade moles. Order some made-to-order guacamole for the table before savoring some tantalizing mole negro. While you enjoy a classic tlayuda, your kids will munch on chicken taquitos and cheese quesadillas. Stick around for a nightcap, like some full-body Don Julio Tequila 1942 or a Mexican Coffee prepared with Café de la Olla, Kahlua, house tequila, and whipped cream. Mezcal is the perfect last stop before you head back to your lodge for some shuteye.
Given the incredible attractions and events accessible to San Jose locals and travelers, you'll undoubtedly desire a San Jose home to call your own. Contact real estate agent Gretchen Swall with all of your Bay Area real estate inquiries. Gretchen's passion for architecture, interior design, real estate, and unmatched regional knowledge will lead you to the ideal luxury Los Altos real estate or Palo Alto real estate for your family.