While Los Altos used to be an agricultural summer destination, the tech boom and the emergence of Silicon Valley transformed it into a prime destination for some of the country's most elite people. Today, it's an ideal place for commuters who work in Silicon Valley but want to reside in a beautiful, luxurious area. With its mountain views and high-profile residents, it's no surprise Los Altos is also home to some of the country's best country clubs. We're outlining the area's best clubs below.
Los Altos Golf and Country Club
For over 90 years, the Los Altos Golf and Country Club has served its community, "passing history from member to member." In 1923, the club's first golf pro, Tom Nicolls, began the journey of transforming 155 acres of Santa Clara University land into a golf course and club. Since then, it's undergone several renovations — the most recent of which was in 2010. Today, the club offers modern touches but stays true to its historical charm.

The Club offers a variety of activities for its members, as well as ample opportunity to rest and escape the pressures of work in Silicon Valley. The Aquatics Complex is a hub for family fun and recreation. There is, of course, the impressive pool, which offers swim teams, swim lessons, and polo teams for members (both adults and children). The Club's tennis courts are outfitted with state-of-the-art technology, and the tennis staff includes five USTA teaching pros. For those looking to stay fit, there's the state-of-the-art fitness center. Lift weights in the weight room, take a yoga class, or run on the treadmill — there's an option for everyone.

The golf course at Los Altos is one of the most beautiful, challenging courses in the Bay Area. It's incredibly well-maintained, and its exclusivity ensures you'll never feel crowded on the course. There are clubs for men, women, and children of all ages to improve their games.

One of the greatest benefits of membership to the Club is the dining. Members enjoy seasonally rotating menus from renowned Chef Nick Difu. The club also has an extensive wine cellar, which offers wines from all around the world. After a long day of work or play, the Club's restaurant is the perfect place to meet with family and friends for a relaxing drink or meal.
Fremont Hills Country Club
Fremont Hills Country Club sits on 17 acres of land and is an ideal spot for recreational and social activities. Families appreciate this club's wide range of activities, historically unparalleled service, and robust summer camp options.

A unique aspect of Fremont is its equestrian program. A 33-stall barn sits on the property and welcomes students looking to learn the ins and outs of riding and caring for horses. Students take lessons from acclaimed professionals and can also sign up for summer camps.
In addition to horseback riding, Fremont also boasts one of the best tennis programs in the Bay Area and offers adult league play, junior development, skills clinics, social events, and a fully stocked pro shop.

Members also benefit from the club's historic pool. In 1959, the pool was built to host the US National Swimming and Diving Championships. Since then, the Olympic size swimming pool has been the site of youth and adult lessons, swim teams, and the master swim program. In the summer, enjoy the Barracuda Grill — a family-friendly, poolside cafe with lunches and snacks.

An impressive ballroom also draws people to join Freemont. The Members' Dining Room has a rotating menu, while the banquet room is an ideal spot to host cocktail parties, weddings, and corporate events.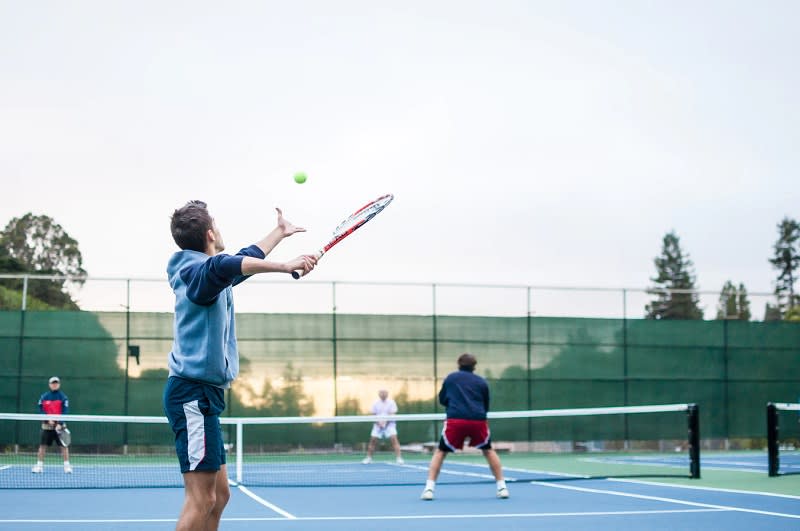 Palo Alto Hills Golf and Country Club
Known as "the most welcoming golf and country club in the Bay Area," Palo Alto Hills Golf and Country Club spans 128 acres of rolling hills throughout the Los Altos Hills. This challenging course offers scenic hillside views and challenging holes. The Club is dedicated to promoting golf as a lifestyle; it's a community activity that unites family and friends from generation to generation. A team of professional golfers offers lessons for all levels, while the pro shop is there to outfit you in the best golf attire around.

Palo Alto Hills Golf and Country Club is also a wonderful place to host events. From golf tournaments to weddings, there's an experienced team willing to help make your plans into reality. The club's Executive Chef, Brain Healy, curates menus, using a range of the freshest seasonal ingredients. You're guaranteed to experience a first-rate service.
Foothills Tennis & Swimming Club
For a comfortable, less formal club experience, consider Foothills Tennis & Swimming Club. With seven lighted tennis courts, a heated 25-yard swimming pool, a fitness center, children's playground, an open-use kitchen, and a comfortable clubhouse, Foothills has everything you need for a family-friendly experience.

Enroll yourself or your children in swim lessons or in the Junior and Adult Master Swimming Programs. With three certified USPTA pros on staff, the tennis programs are some of the best in the area. Kids can take after-school lessons year-round, while adults can take tennis lessons that combine tennis technique with fitness workouts. More competitive players enjoy the tennis leagues, which also host social gatherings such as potluck BBQs.

One of the most welcoming parts of this club is the social aspect. All year, Foothills hosts social events, such as a Crab Feed, Spaghetti Bingo, and Family Fun Nights. Take your friends and family, and enjoy the community-driven atmosphere.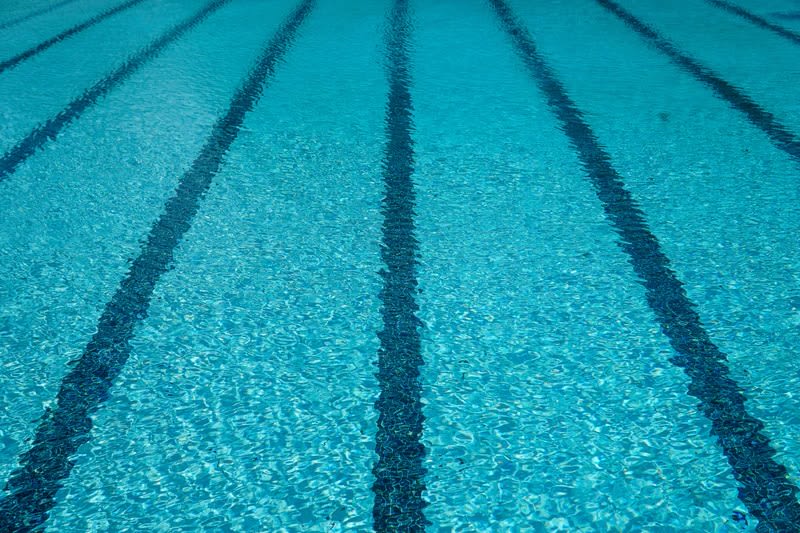 Woodland Vista Swim & Racquet Club
Woodland Vista Swim & Racquet Club is one of the quaintest clubs in Los Altos. Located between Arboretum Drive and St. Joseph Avenue, this private club is managed by a board of eight directors and offers uncrowded facilities to its members. The 60-ft pool is heated year-round and open for adults and children to enjoy. The tennis club hosts tournaments for all ages,and courts are available on a first-come, first-serve basis.

For those looking to socialize, there's the welcoming clubhouse. The clubhouse has a fireplace, open seating area, kitchen, and restrooms. The clubhouse is also open to renting for events for a small fee. You may also choose to attend clubhouse-sponsored events, such as the December holiday party, international potlucks, and wine tastings. Woodland is a tight-knit, casual option for families looking to get involved.

Los Altos' country clubs boast a wide array of amenities that are perfect for staying active, entertaining guests, and keeping a busy social calendar. If you're interested in Los Altos real estate, contact real estate agent Gretchen Swall today!