Advancements in home technology are
making life around the house more comfortable
and effortless than ever before. You'll find an increasing amount of Los Altos homes for sale incorporating sophisticated designs and technology that are both beautiful and functional, adding a luxurious level of modern convenience to homeowners' lives that used to be reserved exclusively for the pages of science fiction novels. The modern-day conveniences of robotic coffee, automatic shade controls, and smart coffee tables are now a reality.
For those who are serious about bringing their Los Altos luxury home dreams to fruition, there's good news. Home tech items are becoming more commonplace in newer and updated properties. Now, you may be wondering how the small-town vibrance of Los Altos mixes with modern-day amenities. The answer is: surprisingly well.


Whether your home is in Los Altos or up in Los Altos Hills, you have a small, distinctly Californian feel while enjoying full access to Silicon Valley. Here, technology and affluence go hand-in-hand. While the Los Altos real estate maintains its sophisticated elegance, new luxury home technology complements it gracefully and practically. Let's take a closer look at ten new
home tech items
that can add to the experience of living in modern comfort.
1. Smart coffee table
Let's start in the living room. Have you ever found yourself frustrated with looking for a remote? Or, more importantly, how many remotes are there in a traditional home entertainment system? Installing a smart coffee table in your luxury home is a great way to start your home improvements, as it's an update that's easily installed in any home.


A smart coffee table connects all of your home entertainment systems to one spot, as well as your heating and cooling for total comfort control. Some models can even come with speakers installed. You know what goes great with a show or a game? A refreshing beverage. Simply pop open the refrigerated drawer and grab one. This smart tech takes all of the technological workload off of you and allows you to sit back and relax – perfect for after a long day.
2. Radiant heat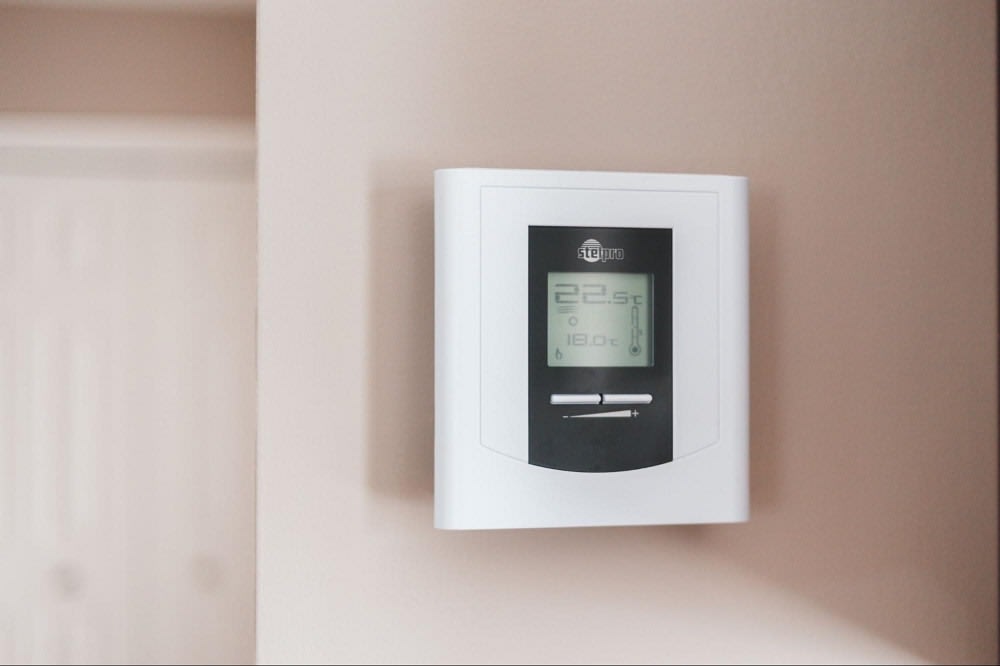 Imagine waking up in the middle of the winter and stepping onto a warm, heated floor. Granted that Los Altos doesn't have particularly harsh winters, luxury homes shouldn't be without their comforts. Heated floors give homes an extra boost in the real estate market, as everyone wants the pleasantry of controlling the heat of their homes with a touch of a button.
While this may not be new technology,
advances in radiant heat thermostats
have been a game-changer. You no longer need to wait for the floor to heat up, thanks to programmable smart thermostats.
3. Shade control
Here is another easy-to-install home upgrade that helps make your life easier and more convenient. Automated curtains and window coverings take all of the work out of getting the right amount of natural light in your home. And that means no more time wasted with finicking.


Motorized curtains are controlled by a smart home program and can be set to let light in when you want and vice versa. It can be a real hassle when traditional string-drawn blinds aren't working properly, so automating this important household feature takes yet another task off your mind.
4. Home lift
In cases where seniors or those with mobility issues are involved, a home lift is essential. A luxury lift for the home certainly isn't as easy to implement as a curtain upgrade, but it can make a huge impact on your lifestyle. All you have to do is step inside your lift and enjoy all of the ease that technology offers.


A home lift can also be a great tool of convenience. Not every home in Los Altos is built like a ranch. There are some modern and craftsman-style architecture around here, too, and that can mean a lot of stairs. If you have the means or the inclination, a
luxury home lift can be a lifesaver
after a long day of traveling with heavy bags or if you're not feeling up to taking the stairs.
5. Robotic coffee machine
Smart home systems are finding more and more ways to ease the small inconveniences of life, some of which are challenging to overcome sometimes. It's safe to say that for most people, some mornings are easier to get out of bed than others. For night owls and late sleepers, a robotic coffee machine is a must.


When you are lying in bed, willing yourself to get out of the comfortable and restful state you were so enjoying and go take on the world, it's easier if there is already coffee brewing. Smart coffee and espresso machines can make this happen, like
a personal barista serving coffee
either by appointment or on-demand.
6. Structured wiring
Whether it's a luxury home in Palo Alto, a sprawling estate in Los Altos, or a gorgeous mansion in Los Altos Hills, structured wiring provides the communication that
makes the home smart
. Without it, there are some home technology improvements that just can't happen.
Structured wiring is more of a pragmatic upgrade that allows for technology like smart lighting and self-sustaining home systems, which happen to be our next two items.
7. Smart lighting
Once a home is equipped with an internal infrastructure to support smart home systems, anything becomes possible. Smart lighting is a home improvement that should be high up on your list, as it's able to detect when you walk into a room and adjust the lighting in the home as needed. It can also be easily set to preference.


This luxury home upgrade is a fantastic compliment to an automated shade, which can also be controlled via a structured wiring system. Now, if all of this seems like a lot of electricity, you'll be interested in our next item.
8. Self-sustenance
As we move into the future, energy sustenance is going to become a common trend in all types of homes, regardless of size or style. There are some obvious benefits to this system, one of which is a significant, positive impact on the environment. There are also some lesser-known benefits, such as lower energy bills.


A self-sustaining luxury home is the best of both worlds. Enjoy full comfort and convenience to a lavish degree while being at peace with
your energy footprint
. What's more, being eco-friendly doesn't mean installing dozens of new appliances. You can decide what energy-efficient products will be the best for you and your home.
9. Virtual personal assistant
Good help can be hard to find. This has always been true, until lately. Personal home assistants are very reliant these days and can help in many ways. The modern luxury home works using a number of systems, including wifi, Bluetooth, structured wiring, heating, cooling, and more.


As you clearly see, all of this luxury can become overwhelming and seem like a daunting chore of maintenance. But with a virtual personal assistant, it doesn't have to be. A smart home personal assistant can act as a hub of information, allowing you to make any verbal command a reality as quickly as you can say it.
10. VR fitness technology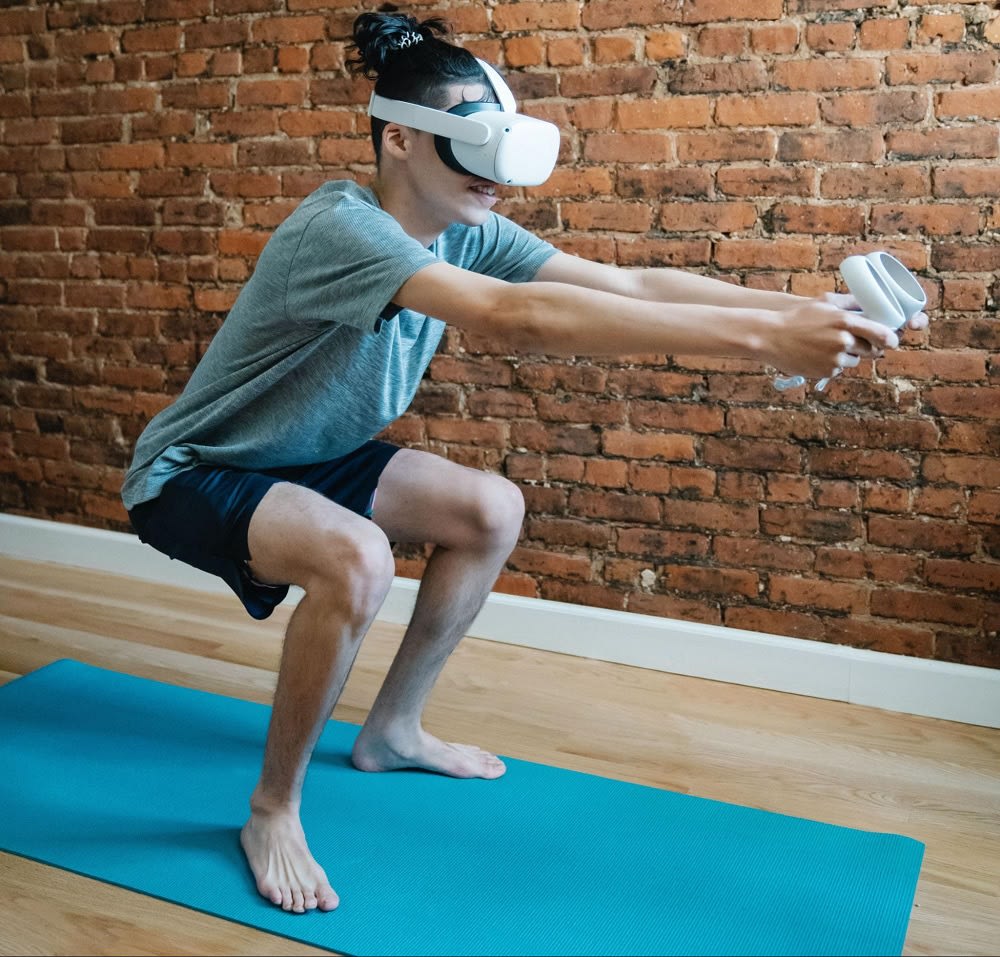 In such a connected world, the possibilities for convenience and luxury are abundant, but the downside is a busy culture. It can be difficult to establish a fitness routine when the commitments of life are pulling you one way or another.
Fitness technology that is based on Virtual Reality (VR) games can make for
a fun and easy way to get your exercise
in, and you won't even have to leave the comfort of your home. Feel younger, more rejuvenated, and energetic, and truly allow yourself the enjoyment of all that life has to offer. Home technology allows you to live an easier, healthier life.
With all of these advancements in-home technology making life easier and more convenient, our lives are being transformed. Rather than being so logistically-minded, constantly distracted by the need to clean something or flip a switch, we are free. Home technology is helping to clear our minds of the clutter that comes with finding a gym, adjusting the curtains, or setting the lights. When your mind is free of these small distractions, you're able to more fully enjoy your home and embrace the peace and quiet that Los Altos is known for.
Looking for homes for sale in Los Altos?
Los Altos and the surrounding communities of Palo Alto, Mountainview, Los Altos Hills, and Atherton are known for their small-town feel of elegant affluence. If you have yet to experience the area or are looking for a Los Altos real estate agent who is at the top of her game, contact
Gretchen Swall
.
With an extensive background in the fast-paced world of investment banking, she has spent 20 years thriving in her field. Her interest and passion for architecture, design, and investment converged when she began working as a realtor, specializing in luxury homes for sale in Los Altos.



*Header photo Courtesy of Luxatic